THE ADVANTAGES OF THERMOFORMING
DX Plastiques
The accessibility of thermoforming is without a doubt one of its great advantages. The initial investment is reasonable and the production of short series or complex parts can be very affordable, since the cost of the tooling is low and its durability is remarkable.
Modifications or alterations can easily be made to the equipment to provide a maximum number of options. Production times are short because prototyping and mold making are easy.
Technological contributions in the plastic materials available, technicity of the equipment and the molds and integration of complementary treatments can produce precision parts with excellent definition, thus cutting back on processing, and by the same token, on implementation costs.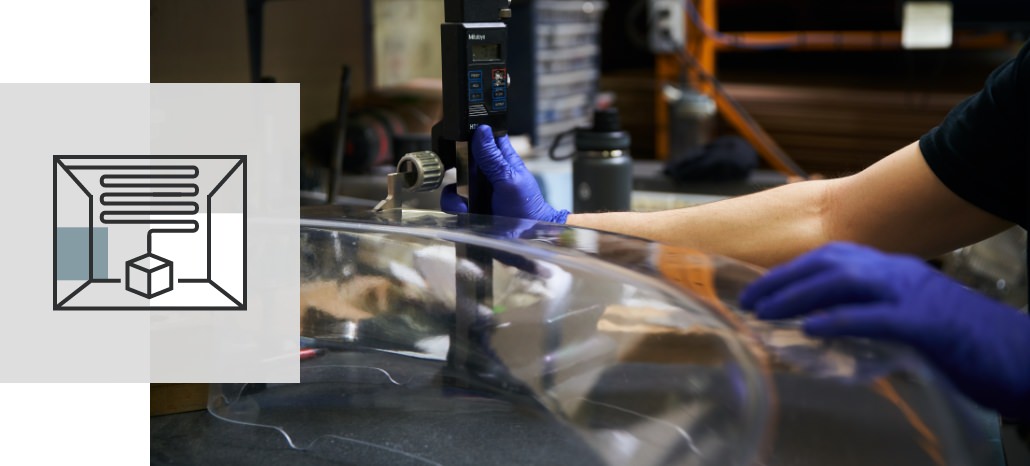 WHY CHOOSE
THERMOFORMING?
Economical
Fast
Multi-cavity
Readily adaptable as the product evolves
Precise
Possibly made of recycled material