THERMOFORMING PRACTICES ADAPTED TO YOUR REQUIREMENTS
DX Plastiques
DX Plastiques' mission is to be recognized among the best suppliers in the field of plastic transformation by offering a superior quality product and a service meeting the expectations of its business partners.
Keep our promises.
Keep our commitments.
Communicate openly and honestly.
Continuously improve our processes.
Constantly analyze our business practices.
Propose optimal solutions.
Make each employee accountable.
Focus on performance to keep costs down.
Remain proactive to deliver the results expected by our customers.
Create a stimulating work environment by encouraging collaboration and creativity.
Advocate effective communication.
Remain open-minded towards our clients, employees and suppliers.
Respect the environment by recycling as much as possible.
ENVIRONMENTALLY FRIENDLY THERMOFORMING ACTIVITIES
DX Plastiques
Taking care of the environment is important to DX Plastiques. Therefore, every effort is made to recycle as much raw material as possible: 90 % of plastic waste is returned to our supplier for regranulation.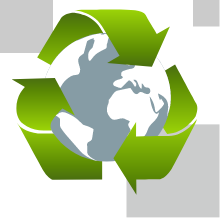 DX Plastiques
experience at your service!
Do you have a plastic thermoforming project? Let our team know about it.