YOUR PARTNER OF CHOICE IN PLASTIC THERMOFORMING
DX Plastiques
DX Plastiques, with its experienced team, its high-performance equipment and its 13,500-square-foot plant, is positioned as a key player in the thermoforming industry.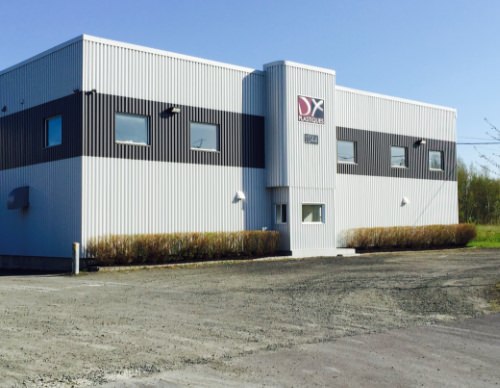 1992 TO 2011
OFFERING QUALITY IN THERMOFORMING
The company started in 1992 as Décoplex. Thanks to passionate individuals who valued excellence and customer satisfaction, this plastic molding company has earned an enviable reputation in the industry.
With regular expansions and the implementation of the best technologies and equipment, the company was able to meet an ever-increasing demand for its products.
2011
RENEWAL OF THE PLASTIC MOLDING COMPANY
DX Plastiques benefits from the arrival of new shareholders in 2011. This group of Beaucerons with more than 40 years' experience in the manufacturing field brings innovation and development with new ways of doing things, thus responding to customers very demanding requirements.
Many customers are attracted by the company's expertise in thermoforming.
2019
DX PLASTIQUES LOOKS TO THE FUTURE
Mike Doyon becomes the sole owner of the thermoforming company in December 2019. With his team, he begins a shift towards Industry 4.0, applicable to the entire process.
As a result. DX Plastiques is ready to face current and future challenges related to the globalization of the economy:
Decreased lead times and faster product renewal cycles
Increased quality requirements
Explosion of technologies
Compression of profit margins
DX Plastiques
experience at your service!
Do you have a plastic thermoforming project? Talk to our team.